Empire Metal Works has experienced workers and all the necessary tools to deliver the finish on a product that you are looking for. From powder coating, to wet paint, we've got
you covered.
There are very few facilities in the North-East that have an oven capable of baking full size frames, cabinets, and other parts. Our 20×20 oven allows us to powder coat nearly anything. 
Our experienced powder coater is equipped with a powdering booth, as well as a Nordson Powder Coating Gun. 
While we already have a vast array of colors in stock, the customer can select any color. We also are capable of using powder primer for parts that will be abused. 
While powder coating already delivers a flat and glossy finish, we also are able to add a coat of clear coat for extra protection.
We offer all different types of wet paint. From extremely durable epoxy coatings, all the way through automotive finishes. 
Our painting team partners with our cleaning department to ensure proper adhesion and surface finish. 
Using new, industrial leading BINKS paint pots allows us to tackle even the largest of jobs.
Wet painting is something Empire Metal Works can do for you. If you have a job that requires a beautiful finish, give us a call at (607) 865-4031.
Give us a chance to show you what we do best – doing the job right, at a competitive cost.
Epoxy Coating
Undercoating
Water Based Top Coating
Automotive Finish
Powder coating is available in any color, with primer/clear coat or without. We also offer powder finishes such as textured or metallic.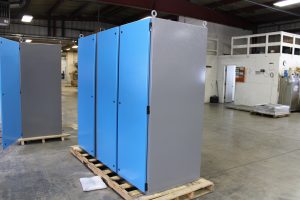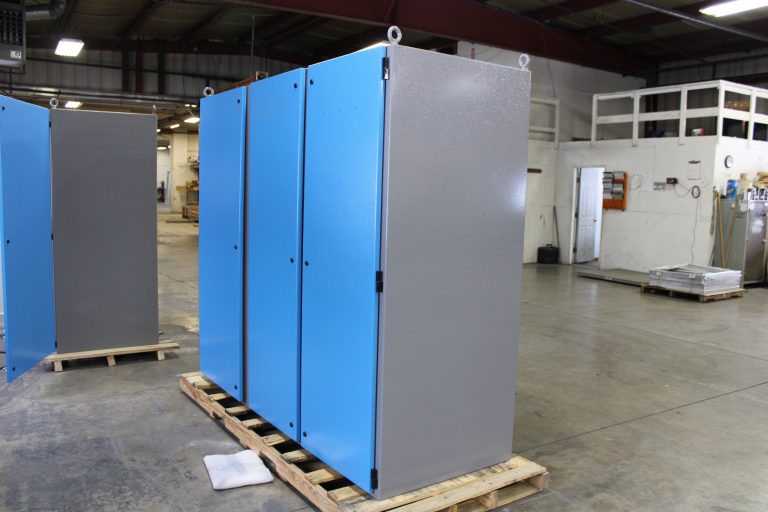 Wet Painted NEMA Electrical Enclosure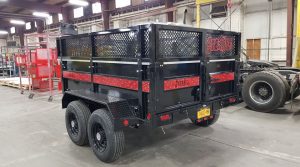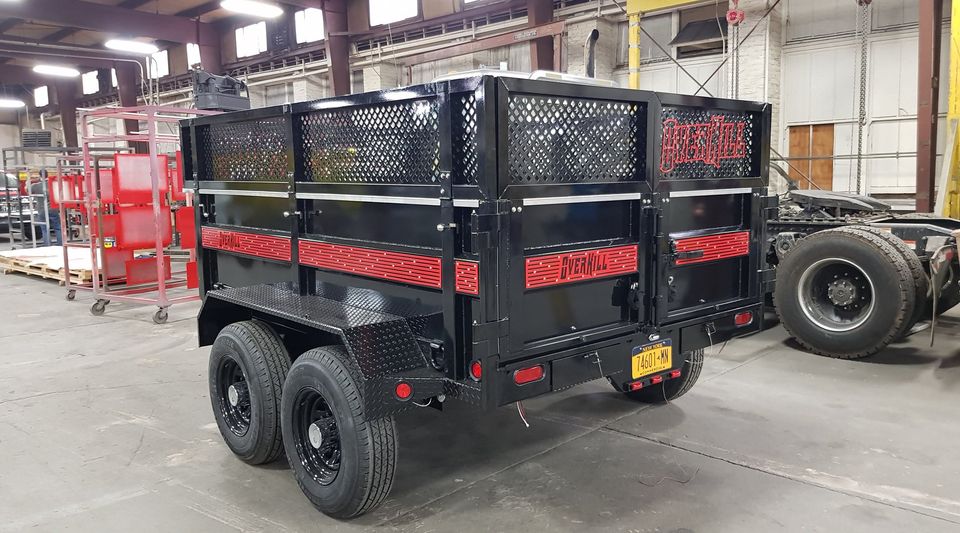 Powder Coated Overkill Trailer